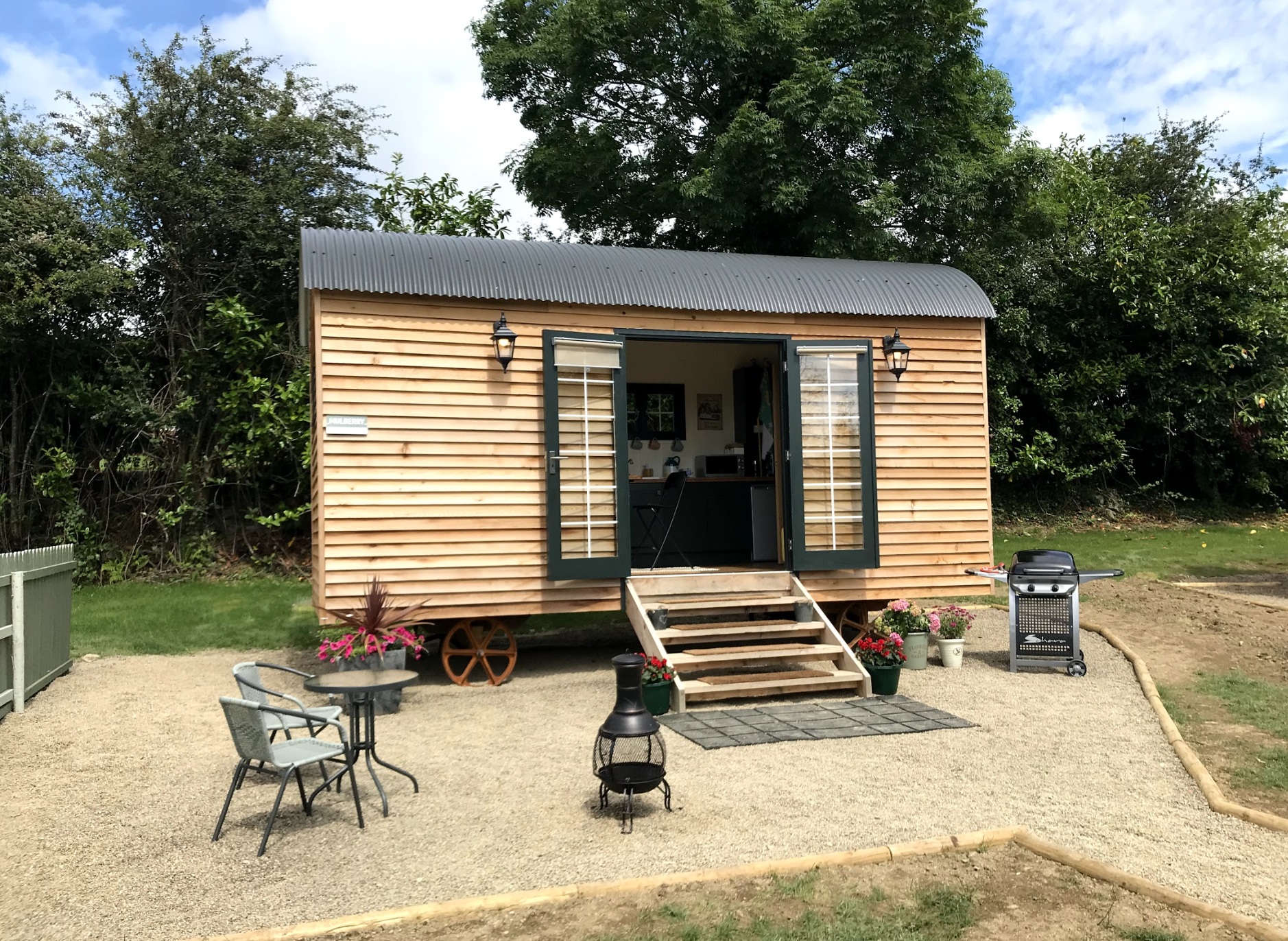 The Generous Gift of Glamping
14th December 2019
Not so many moons ago, it was the indulgence of the many to take a few days break in a hotel. You know the one in the city or nearby small town or village with the good hotel that is a bit posh but not so posh that you wouldn't stay in it. And so it was. And it was fine.
But things have changed in recent times and so have people's desires and quests for 'that unique experience'. The world and its smashed avocado eating children are always looking for that something different, something experiential. Whether it's the advent of social media, clichéd as it sounds, or whether its something else, its hard to tell exactly why the popularity of 'Glamping' has reached such heady heights in the past 5-6 years.
According to Wikipedia, the word "glamping" originated in the United Kingdom in 2005 and was only added to the Oxford English Dictionary in 2016. But, the thing with 'Glamping' is that its been around for generations. Wikipedia tells us, "In the 16th century, the Scottish Earl of Atholl prepared a lavish experience in the Highlands for the visiting King James V and his mother. Here, the Duke pitched lavish tents and filled them with all the provisions of his own home palace". It seems it only took somebody 5 centuries to put a name on it – GLAMPING – well done the United Kingdom!
Camping has been around for donkeys (years!) as well. But Glamping has been transformative. And we don't mean for the guests who 'glamp'. We mean for communities and for small business owners who are off the beaten track, like ourselves at Beds of Silk in Labasheeda.
Labasheeda is one of those spots in Ireland that has genuine beauty and authenticity oozing from its pores because its never been smothered by tourism – quite the opposite. Its location has always been a double edged sword – the enviable setting overlooking the mighty Shannon River and the unenviable location of being off the main tourism thoroughfare in the West of Ireland. In the past 2 years, two glamping sites have been set up in and around the village – ours – Beds of Silk Luxury Shepherd's Huts which launched in July 2019 - and another run by local man, Frank Power. Frank set up Shannon Estuary Glamping in 2018 and his site, with stunning views across the Estuary, has an array of pods and glamping tents with a communal kitchen and shower facilities. At Beds of Silk, we are focused on luxurious glamping for couples typically. Separating our target markets allows ours' and Frank's business grow alongside each other as we work together to build Labasheeda as a destination. Not only that, but glamping has rejuvenated the enthusiasm for enterprise amongst others in the community. In 2021, the first café the village has ever known will open. And Charm Bee Café and Studio will not be your ordinary café – its going to be a pottery painting café and with Ruth O Neill at the helm, it will be a great success.
Glamping has been a generous gift to the small village and people of Labasheeda in County Clare so far. We are in no doubt that other glamping businesses and other communities feel the same about glamping in their area. Let's hope it IS the gift that will keep on giving and help us all build sustainable businesses in these undiscovered 'wonderspots' around the world.
Lets see how long it takes the Oxford English dictionary to recognise the word 'wonderspot'! Remember where you saw it first.